Mango Pressroom
Descargar fotos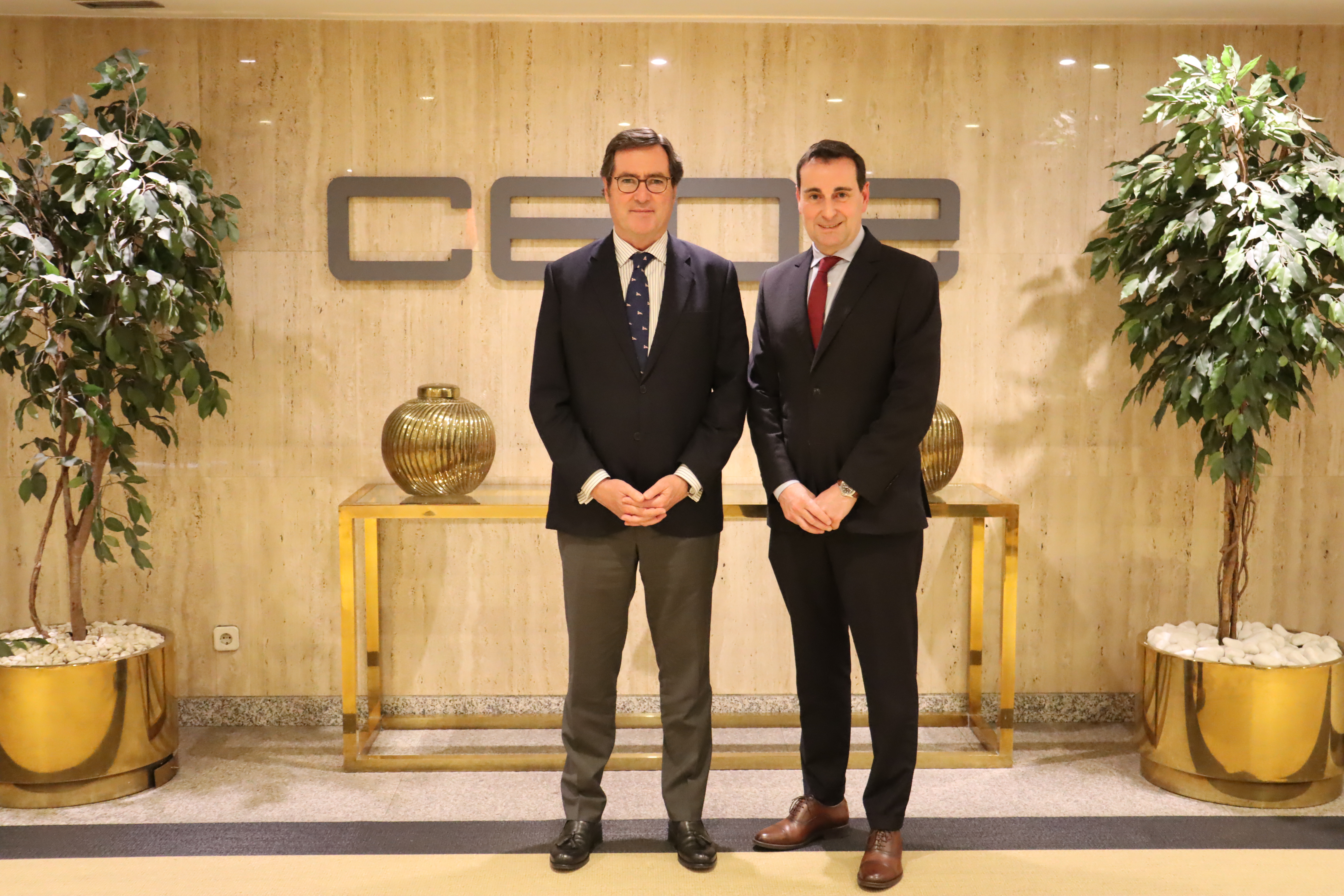 1 photos in total
0 selected photos
1 photos in total
Mango becomes a new member of the CEOE
Mango, of Europe's leading fashion groups, has signed a collaboration agreement to become a new member of the Spanish Confederation of Business Organisations (CEOE).

The company's entry into the employers' association is part of Mango's commitment to develop closer ties with key organisations and institutions in Spain and strengthen its collaboration with leading business organisations.

For Antonio Garamendi, Chairman of the CEOE, the inclusion of Mango is a step forward for the industrial fabric of fashion and for the development of "a company that generates employment and wealth for our country". In this regard, the Chairman of the CEOE has offered to accompany Mango in its development within Spain.

For his part, Toni Ruiz, Mango's Chief Executive Officer, says that "the inclusion of Mango as a new member of the CEOE will allow us to share our business vision and help us gain visibility among leading businesses in the country. It will also enable us to promote new projects, improve our network of contacts and drive our international expansion, which has allowed us to close 2022 with a presence in more than 115 markets around the world".

In order to achieve this, from now on Mango will actively participate in the commissions and working groups of the CEOE that deal with issues of interest within its sphere of activity, such as innovation, sustainability, commerce, health and safety, taxation, transport and logistics, and it will collaborate with the Confederation to promote competitiveness and other shared interests.

The fashion company will receive support and advice from CEOE professionals and will have access to its network of contacts, as well as its reports, documents, positionings and publications addressed to its members, with the possibility to hold business conferences or events with the support of the employers' association.
About Mango
Mango, one of Europe's leading fashion groups, is a global company with design, creativity and technology at the centre of its business model, and a strategy based on constant innovation, the search for sustainability and a complete ecosystem of channels and partners. Founded in Barcelona in 1984, the company closed 2022 with a turnover of 2.688 billion euros, with 36% of its business originating from its online channel and with a presence in over 115 markets. More information at mangofashiongroup.com
Para más información, contactar con
Discover the latest in Mango