Mango Pressroom
Descargar fotos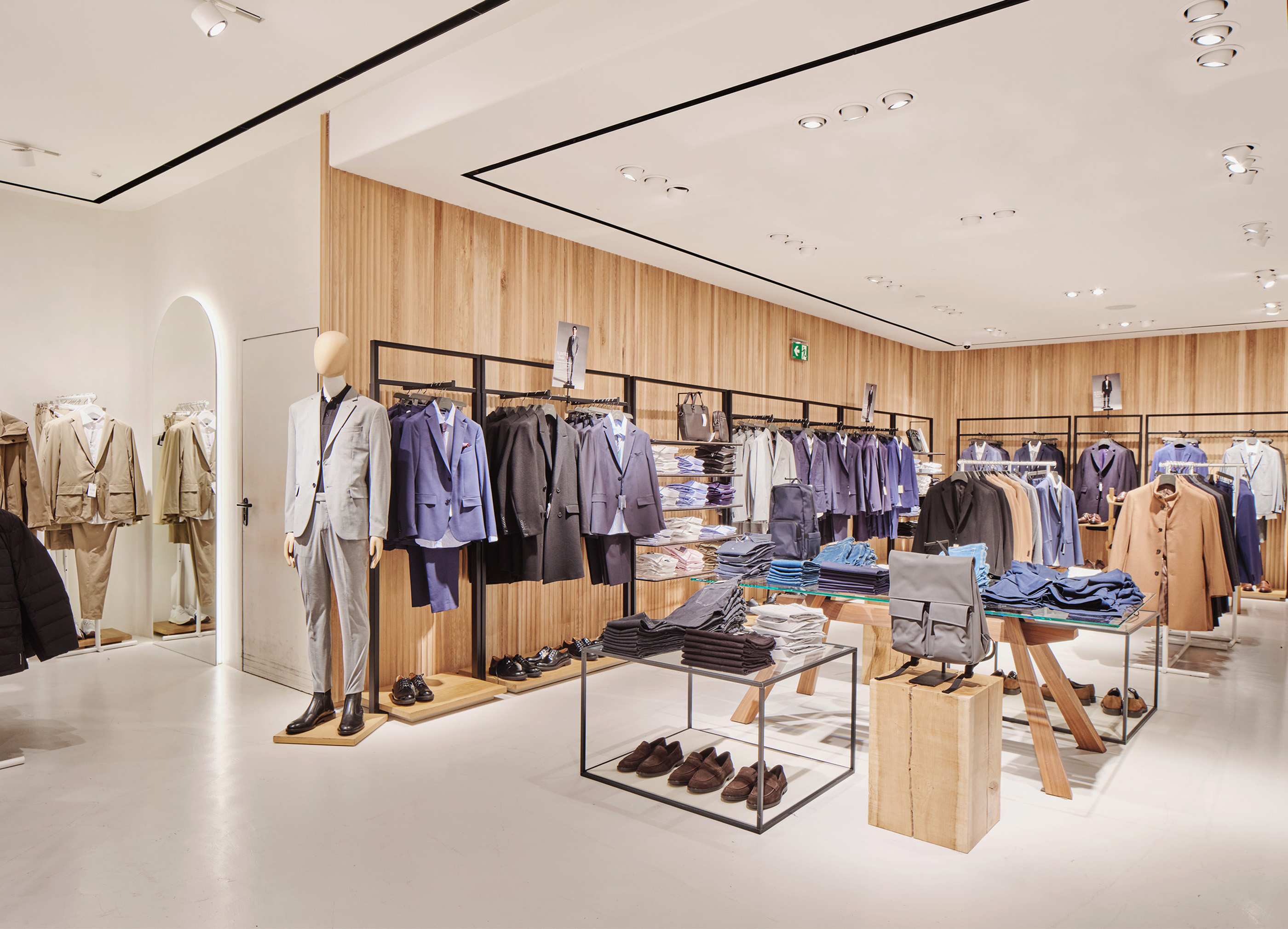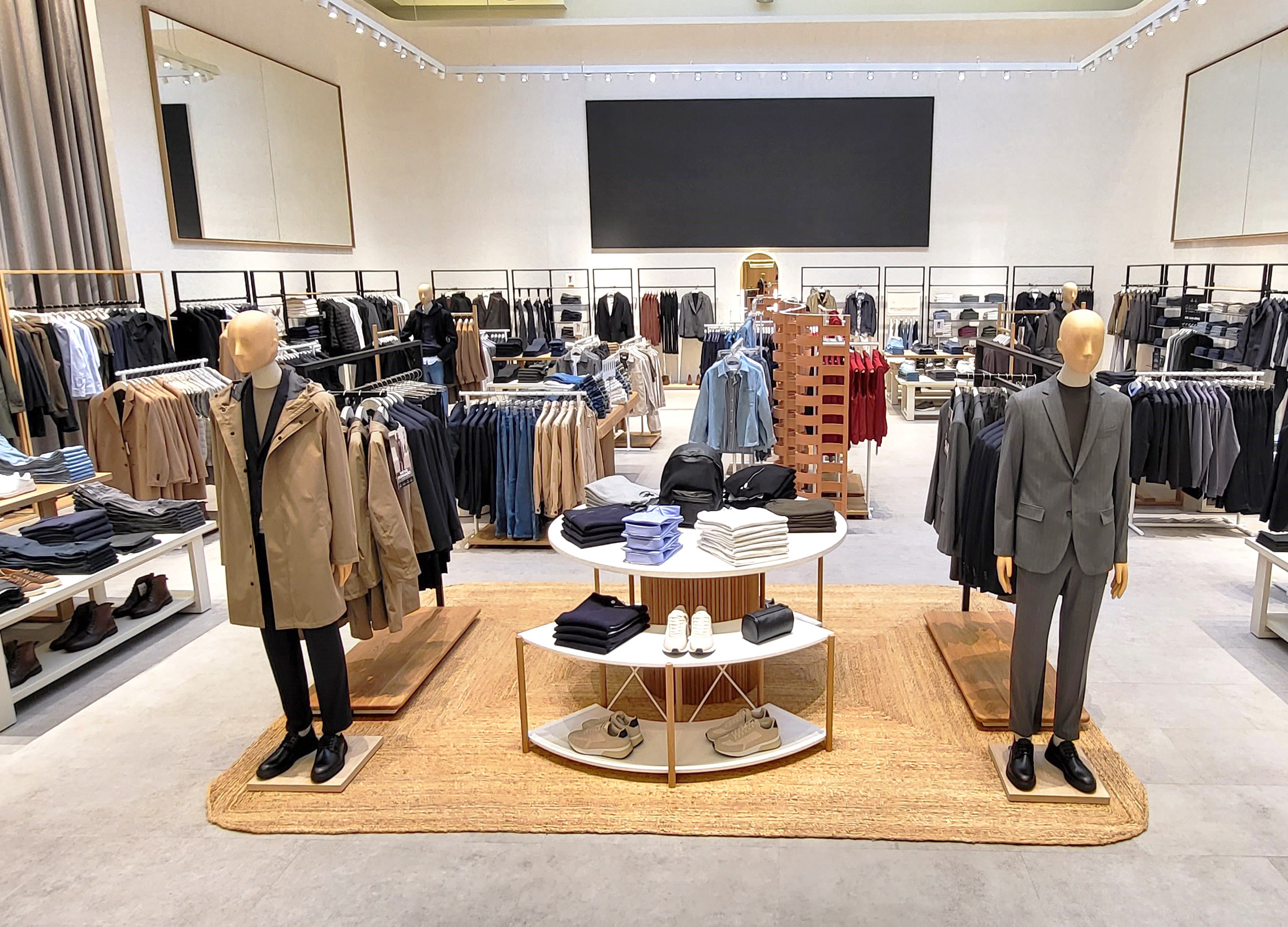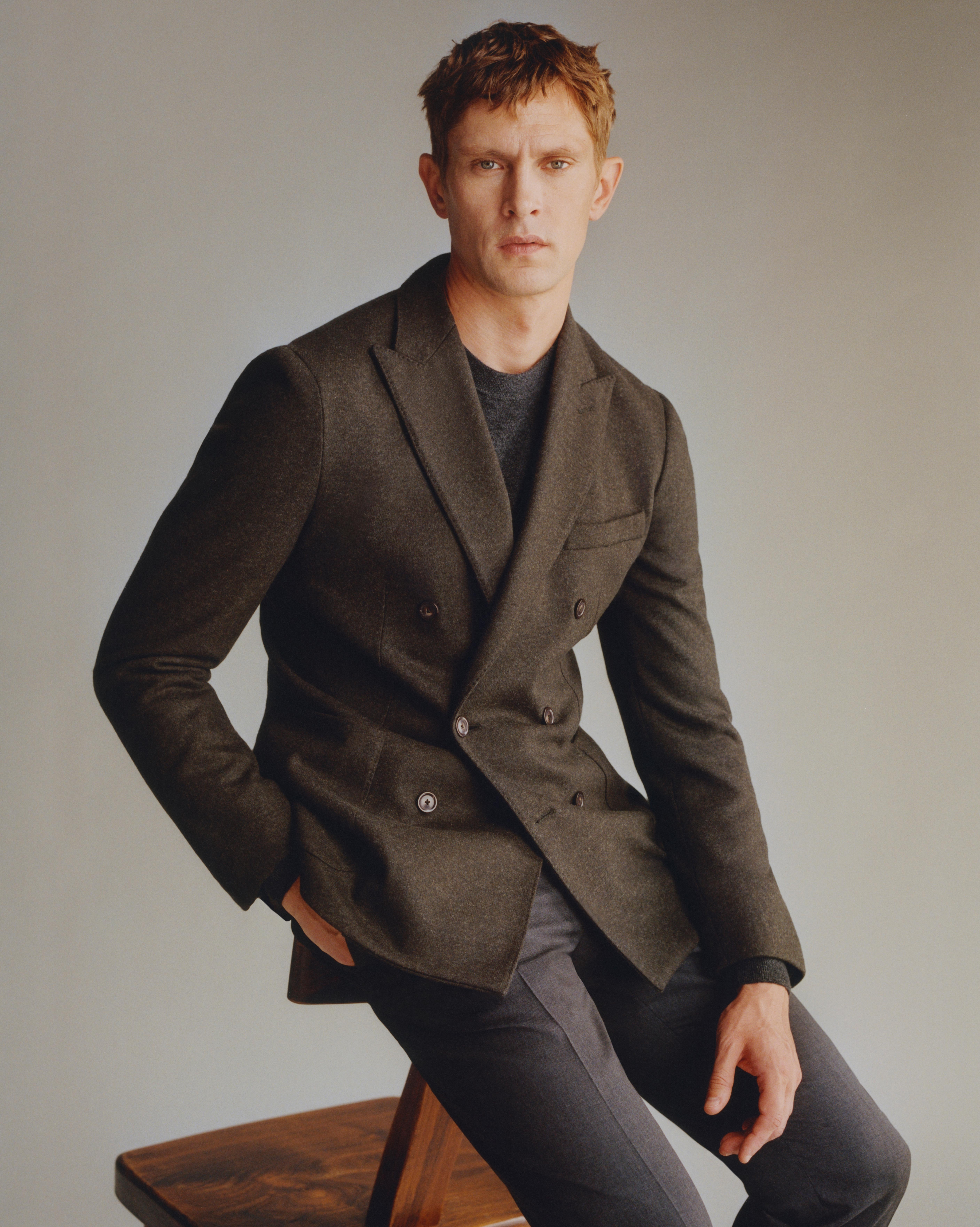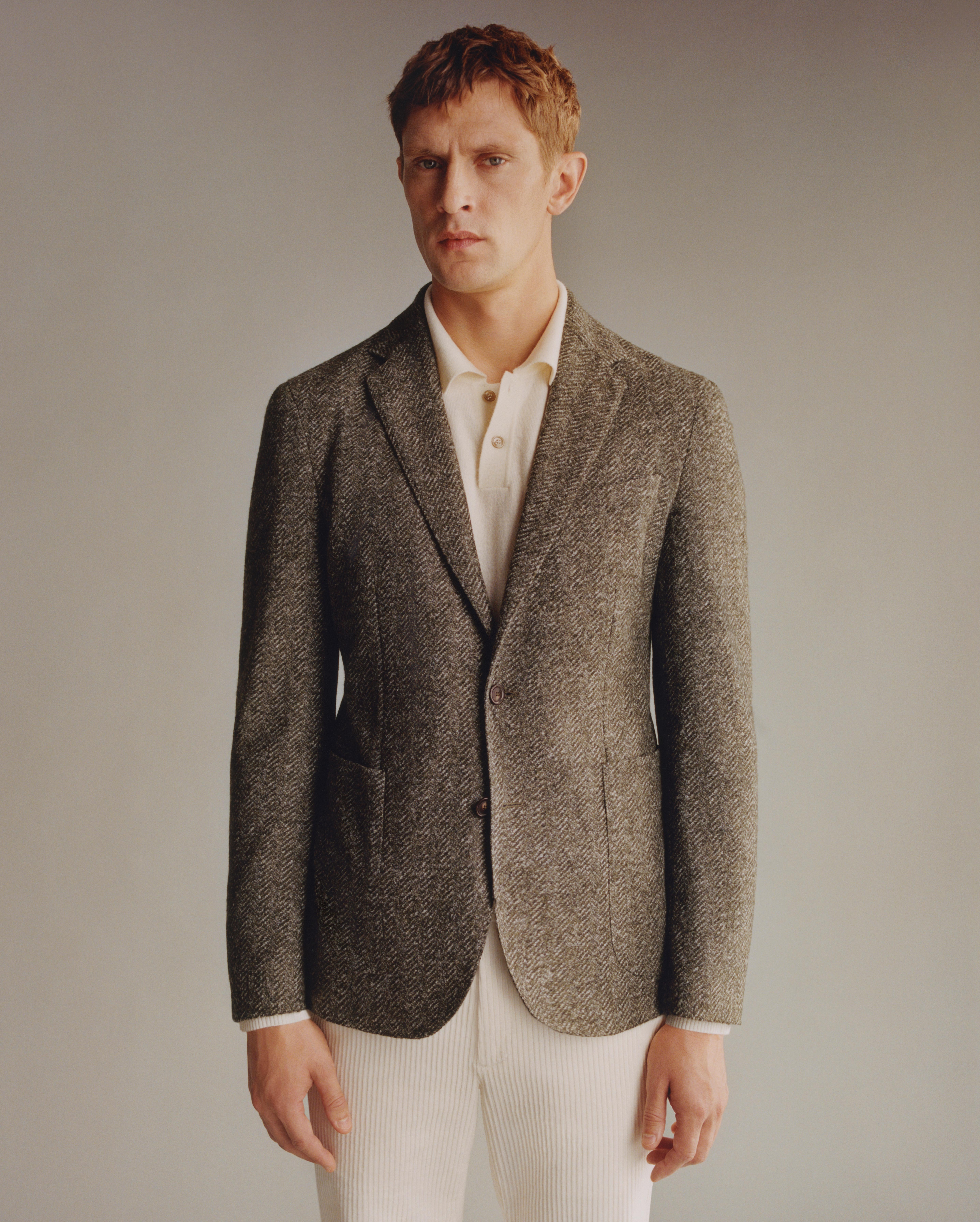 4 photos in total
0 selected photos
4 photos in total
Mango Man celebrates its 15th anniversary and doubles its turnover in the last three years
Mango's menswear line expects to close this year with a record turnover of over 325 million euros, virtually doubling the figure of 169 million euros it posted in 2020.
In addition, the company estimates that it will close 2023 with more than 560 Mango Man stores in over 90 markets, which represents an increase of almost 30% in the number of stores compared to 2020.
Mango Man has managed to find a niche in the market and position itself as a global brand and a paradigm of unique design, quality and inspiration, which through technology has become a pioneer in incorporating technical properties within its garments.
As part of its commitment to quality, Mango designed by Boglioli, a collection of eight tailored garments designed in collaboration with the historic Italian firm Boglioli, will go on sale today on its website and in selected stores.

Mango, one of Europe's leading fashion groups, is celebrating the fifteenth anniversary of Mango Man, which has established itself as a leading global menswear fashion brand with a solid background and strong growth in recent years in terms of turnover, stores and international expansion. The line expects to close this year with a record turnover of over 325 million euros, virtually doubling the figure of 169 million euros it posted in 2020.

Mango Man also expects to close 2023 with more than 560 stores in 90 countries, as well as an online presence in over 80 markets. Omni-channel retailing has been the catalyst for the success of Mango Man, with close to 70% of turnover in 2022 originating from its physical stores, and the remainder from its online channel. With flagship stores in Barcelona, Madrid, London, Paris, Milan and New York, Mango Man's firm commitment to physical stores is forecast to translate into an increase of almost 30% this year in the number of stores compared to 2020. The company considers physical stores a privileged point of contact with its customers, where it offers them a personalised service. Mango Man has gone one step further in personalisation and now offers an in-situ customisation service in 16 stores around the world.

The strong international presence of the line has been boosted in recent years with an ambitious expansion plan. In 2023, Mango Man entered markets including India, Malaysia, Mexico and Slovakia, while expanding in countries such as Belgium, Italy and Spain. For 2024, the company plans to continue along these lines, by focusing on opening new stores in markets such as Georgia and Puerto Rico, while increasing its presence in key markets such as France, Spain, the United States and the United Kingdom, among others.

Innovation, quality and durability

Founded in 2008 to inspire through contemporary, modern and urban men's fashion, the line represented a major milestone for Mango by diversifying its product offer, for the first time reaching out to a new segment beyond women's fashion. 2014 was a key moment in this division, when its name changed from H.E. by Mango to the current Mango Man, in order to project a unified brand. This initiative was a turning point which laid the foundation for the group's diversification strategy, initiated in 2012, when the company opened its first flagship stores, a concept which covers the Woman, Man, Kids and Teen lines.

Innovation has been part of the DNA of Mango Man since it was founded. The division has a clear vocation to innovation within the fashion industry to accompany the modern man in his day-to-day challenges, distancing itself from classic and rigid stereotypes and, for almost a decade, integrating technical properties in its everyday garments. The success of these garments among the public has resulted in the creation of quality and durable pieces, both in terms of the physical properties of the garments and the imagery of men's fashion and trends, featuring timeless designs that allow them to be worn over several seasons.

Although not visible at first glance, the technology of the garments in the collection and their technical properties, such as windproofing, comfort, elasticity and resistance to creases, a plus when facing the little challenges of everyday life, offer men a new way of experiencing their surroundings.

In parallel, innovation also features in our Autumn/Winter 2023 Performance collection, with Antoine Griezmann as its ambassador. The brand's e-commerce features a 3D render of footballer in avatar format, together with the technical details and functions of each garment. Life-like mannequins of the footballer are also displayed in stores in cities including Barcelona, Madrid, New York, London, Milan, Paris and Lisbon.

In addition to Griezmann, the current face of Mango Man, over the years the line has collaborated with figures from the world of culture and sport, such as the actor, Adrien Brody; the artist and entrepreneur, André Saraiva; and the elite sports stars, Zinedine Zidane and Gerard Piqué.

As part of its commitment to quality, the company has recently launched a new Selection collection, which focuses on classic garments manufactured with high-quality materials and techniques, in which knitwear and outerwear take centre stage.

Mango designed by Boglioli

Quality and tailoring are driving forces for Mango Man, a commitment that is being reaffirmed with its collaboration with the firm Boglioli to launch Mango designed by Boglioli, which combines the tradition and craftsmanship of the emblematic Italian brand with the contemporary character of Barcelona.

Alongside the historic Italian tailoring house, a meticulously-crafted collection has been developed that takes tailoring to its most versatile expression without compromising on comfort or lightness. The collection reinvents the iconic Boglioli blazer with eight garments that summarise the shared passion of the two brands, and are named after Italian cities: Cremona, Lodi, Milano, Mantova, Brescia, Como, Monza and Lecco.

The proposals, featuring different intensities of brown, green and grey tones, also include prints such as pinstripe and tweed. The priority has been to work with Italian fabrics and European workshops. As for the materials, flannel and wool-knit form part of the majority of the proposals in the collection.

Mango designed by Boglioli goes on sale today at Mango.com and in selected stores in Spain, Italy, France, Portugal, the United Kingdom and the United States.
About Mango
Mango, one of Europe's leading fashion groups, is a global company with design, creativity and technology at the centre of its business model, and a strategy based on constant innovation, the search for sustainability and a complete ecosystem of channels and partners. Founded in Barcelona in 1984, the company closed 2022 with a turnover of 2.688 billion euros, with 36% of its business originating from its online channel and with a presence in over 115 markets. More information at mangofashiongroup.com
Para más información, contactar con
Discover the latest in Mango